WELCOME TO DONNA DAVIES COUNSELLING
Counsellor, Supervisor and Lecturer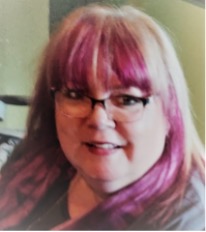 My roles as a wife, mum and grandmother allow me to treasure the time I spend with my family and get hours of pleasure walking and spoiling my dogs. I am Elgin based but find that my work takes me all over Scotland occasionally, but mainly within Moray.
Along with my Diploma in Counselling I am also qualified to work with children and young people. I facilitate bereavement workshops and I am affiliated to various other organisations such as Moray Council, Time for Talking and Care First. I volunteered for Cruse Bereavement Care Scotland for 12 years, working with adults and children. I have a varied client base, ranging from working with children either in a school setting or at my private practice, teenagers, adults, groups and previously, prisoners in HMP Grampian.
I hold lecturing roles at Moray College for the Counselling Skills Course, and Revolution for Good for the PDA in Counselling Children and Young People.
Carl Rogers, the founder of Person Centred Counselling, believed that for a person to grow, they need an environment that provides them with three core conditions, genuineness, acceptance and empathy, in the same way a flower needs light and water to grow. These are the conditions I offer in my practice.
Fully Qualified Counselling Services in Elgin